Sales - Money
Keep yourself and your bank account healthy
5 steps to managing medical debt.

Friday, November 8th 2013, 5:19 pm EST
Updated:
Thursday, March 23rd 2017, 1:09 pm EDT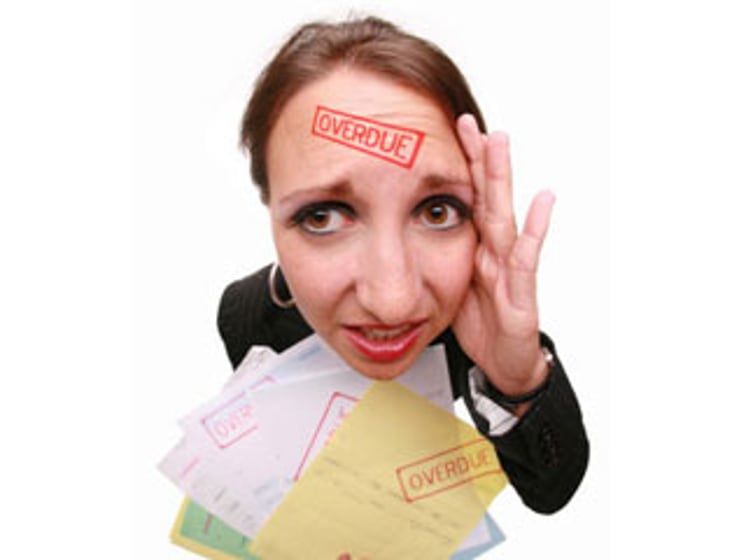 Approximately 20 percent of Americans -- that is more than 54 million people -- struggle to pay medical bills, according to survey results released this year by the Centers for Disease Control and Prevention (CDC). Even families with insurance coverage can find themselves mired in debt. If you face mounting medical expenses, take these steps to help get your finances under control.

Review your bills. Experts estimate up to a third of all medical bills contain errors. Charges for hospital visits are often the worst culprits. Nearly all hospital bills contain some type of overcharge, according to the federal General Accounting Office. Look closely at each medical bill you receive to ensure you are not being double-billed or charged for services you never received. Contact the medical provider immediately to fix any discrepancies. If your insurance company refuses to cover a service, it should spell out the reasoning in the "explanation of benefits." You have a right to ask your insurer to review and reconsider its decision. Some financial advisors specialize in analyzing and resolving medical bills.
Get payment terms in writing. Medical fees account for more than half of all bills sent to collection. To avoid this, be sure to understand payment terms and get any negotiated terms in writing. Also, keep a record of your ongoing communication. Often, providers will agree not to send your bills to a debt collector or report you to a credit bureau if you are making payments as agreed. If possible, avoid signing a payment plan that has an acceleration clause. This clause requires you to pay the full amount as a penalty should you miss a payment.

Be smart with your finances. Do not use credit cards to pay off medical bills. Interest will accrue on unpaid balances, and you will incur fees if you miss a payment. Taking out a second mortgage on your home is also a poor idea. Should you fall behind in making payments on a medical bill, your credit score will take a hit. But if you fall behind on a mortgage payment, you could lose your home.

Don't give up on medical care. Regardless of your current financial situation, do not let pre-existing health care bills stop you from getting the medical attention that you need. Putting off services or foregoing needed prescription medications may lead to more extensive and costly care later. If necessary, look into free clinics, or public or nonprofit hospitals and medical facilities that provide care to people in financial need.

Unfortunately, medical bills have become the No. 1 reason for bankruptcy filings. It can be challenging to negotiate with medical providers and decipher their bills, but most importantly, do not ignore a bill. Work in good faith with your creditors, and do your best to pay off these bills to protect your physical and financial health.

Andrew Housser is a co-founder and CEO of Bills.com, a free one-stop online portal where consumers can educate themselves about personal finance issues and compare financial products and services. He also is co-CEO of Freedom Financial Network, LLC providing comprehensive consumer credit advocacy and debt relief services. Housser holds a Master of Business Administration degree from Stanford University and Bachelor of Arts degree from Dartmouth College.