Sales - Money
Manage the costs of pet ownership
If your home is one of the 60 percent of U.S. households that have a pet, here are some things that you can do to ensure the well-being of your beloved furry family member without breaking the bank.
Friday, October 4th 2013, 4:11 pm EDT
Updated:
Thursday, March 23rd 2017, 1:09 pm EDT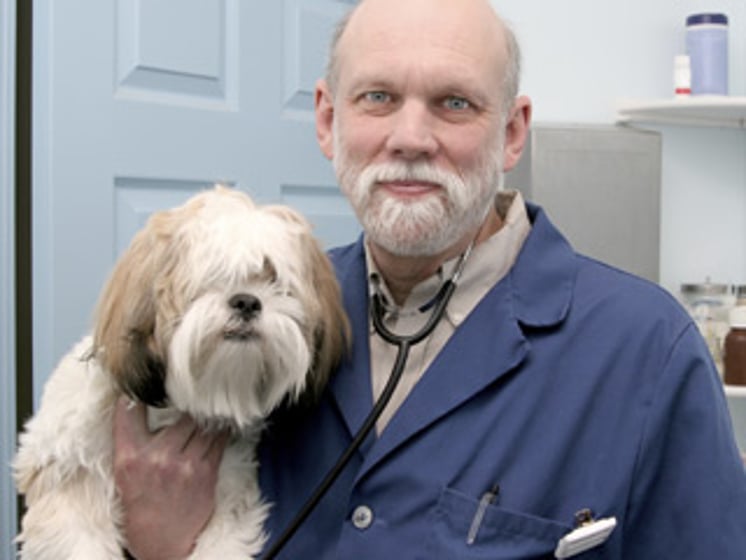 Pets bring joy to many people's lives. But being a pet owner requires a serious financial commitment, too. Annual pet-care costs may range from $640 for a cat to $1,500 for a large dog. This includes food, pet supplies and veterinarian visits. Many pets can live for 15 to 20 years, so expenses can add up significantly over time.

Your budget may be able to accommodate these routine pet-care expenses. But a 2010 Associated Press survey found that almost half of pet owners are extremely or somewhat worried about how they might pay for veterinary care should their pet get sick. This is a valid concern, as the American Society for the Prevention of Cruelty to Animals (ASPCA) estimates that many pet owners will incur an emergency care expense of up to $4,000 at least once during a pet's lifetime.

If your home is one of the 60 percent of U.S. households that have a pet, here are some things that you can do to ensure the well-being of your beloved furry family member without breaking the bank.

See the vet every year. Well-care visits are as important to animals as they are humans. Annual checkups enable veterinarians to spot problems early. An overweight cat, for instance, can be placed on a special diet to ward off diabetes and costly insulin shots. It is also important to keep your pet's vaccinations up to date. This ensures that your pet stays healthy, and in some areas, it is required by law.


Consider insurance. Insuring your pet for his or her lifetime can cost up to $6,000. That is more than you might ever need to spend on medical treatment. But for some people, paying for insurance is preferable to the chance of going into debt for a pet's medical expenses. You need to weigh the pros and cons. For instance, many pet insurance companies exclude treatments for hereditary conditions like hip dysplasia. Pets older than seven years may not be covered. If they are, you will likely pay a higher premium. Make sure you understand the policy before signing. Find out what you will pay in deductibles and premiums, and whether those amounts will increase as your pet ages. You can compare pet insurer rates and coverage options, as well as read reviews, at PetInsuranceReview.com.

Seek financial help. If your pet needs a pricey treatment, you may be able to negotiate a payment plan with your veterinarian. Veterinary schools also provide services at discounted rates. The American Veterinary Medical Association has a list of low-cost, school-sponsored clinics. Certain animal welfare organizations, including your local animal shelter, also may be able to help. You also can contact nonprofit organizations like Cats in Crisis, The Dog and Cat Cancer Fund or the Brown Dog Foundation. For a more detailed list of organizations that provide financial assistance to pet owners in need, visit the Humane Society of the United States.

Be a responsible pet owner. You may not be able to prevent health problems like cancer for your pet. But you can lessen risk of injuries and ailments. Animals that roam outside or run off-leash are more prone to being hit by cars or attacked by other animals. They also have a higher risk of contracting an illness or infection or ingesting a toxic substance. Like their owners, pets need to eat healthy and get exercise. Obesity in animals can trigger a multitude of health problems including diabetes and heart disease. Make sure your indoor pet has toys to keep physically active. Take your leashed dog on regular walks or to dog parks so that he or she can run.

Pet ownership brings plenty of rewards as well as responsibilities. When you adopt a pet into your family, you are making a commitment to provide food, care and shelter -- and of course, love. Unfortunately, sometimes pet care can be costly. Take the steps to make sure you have the means to care for your pet.


Andrew Housser is a co-founder and CEO of Bills.com, a free one-stop online portal where consumers can educate themselves about personal finance issues and compare financial products and services. He also is co-CEO of Freedom Financial Network, LLC providing comprehensive consumer credit advocacy and debt relief services. Housser holds a Master of Business Administration degree from Stanford University and Bachelor of Arts degree from Dartmouth College.