Sales - Money
Find your financial footing after bankruptcy
Six tips to get you back on track.
Monday, September 30th 2013, 9:29 am EDT
Updated:
Thursday, March 23rd 2017, 1:09 pm EDT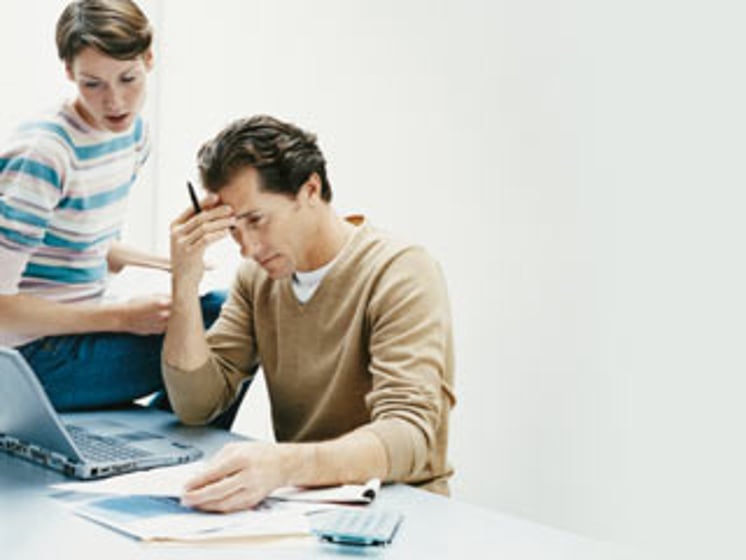 Last year alone, nearly 1.2 million consumers filed bankruptcy. The figure is expected to remain steady as the economy continues to struggle. That is in part because most serious struggles with debt come from the challenges of daily living. In fact, job loss and unforeseen medical expenses are the top reasons for bankruptcy filings -- not reckless spending. If you have had to liquidate assets (Chapter 7 bankruptcy) or reorganize debt (Chapter 13 bankruptcy), you may be wondering whether you will ever be able to recover financially. These six tips can help get you back on track.
1. Address the cause of the bankruptcy. Everyone who files for bankruptcy must undergo credit counseling and complete a debtor education program. These financial sessions can help you learn to develop a budget, manage money and use credit wisely. Use this knowledge to address the issue that landed you in bankruptcy court. For instance, an emergency savings fund can help you weather unexpected financial hardships like a job loss or medical expenses. If you depleted your emergency fund before filing for bankruptcy, or you never had one, now is the time to start saving. The goal is to have enough set aside to cover basic living expenses (rent or mortgage, car payment, utilities, groceries) for at least six to nine months. Set up automatic transfers into a savings account, even if it is only $50 a week.
2. Rebuild your credit profile. Having a history of financial troubles can make it more difficult to get credit. But it is not impossible. You may qualify for a secured credit card. These cards function more like debit cards in that you must deposit money into an account to use as collateral for the card. In order for the card to help your credit profile, however, the credit bureaus must record your responsible use. Be aware that not all secured cards report payment histories to credit bureaus. Make sure you choose a card that does.
3. Pay promptly. Bill-paying habits have a considerable impact on your credit profile. It is important to make on-time payments for rent, utilities, auto loans and other expenses even after filing bankruptcy, no matter which type of filing you make. Consumers who file for debt reorganization through Chapter 13 bankruptcy should make regular payments to repay debt and strictly follow the plan that the court has ordered. These plans can take up to five years to complete.
4. Check your credit reports. It may take a few months after a bankruptcy is finalized for changes to show up on your credit report. Mark your calendar so you remember to request your credit report. Check it to make sure debts have been discharged and accounts properly closed. You can get one free report per year from each of the major credit-reporting bureaus (Experian, TransUnion and Equifax). Request your reports at AnnualCreditReport.com.
5. Plan for future loan borrowing. You may be eligible for an FHA-insured loan as early as two years after filing bankruptcy. If you are interested in purchasing a home, start saving for a down payment now. You may be eligible for a car loan sooner, although the interest rate may be high.
6. Be wary of credit-repair scams. It is not uncommon for companies to approach recent bankruptcy filers, promising to help fix their credit scores. For a fee, these companies offer to "fix" your bad credit history, including the bankruptcy, if only temporarily. They may promise a new credit identity via a credit profile number (CPN) or employer identification number (EID). Neither of these are substitutes for your Social Security number. Even worse, sometimes the numbers provided by these companies have been stolen. It is fraud to use a stolen number as your own or to misrepresent your Social Security number. Remember, if something sounds too good to be true, it is. Focus on paying bills on time and gradually work toward using credit responsibly. Report suspicious credit repair agencies to your state attorney general's office or to the Federal Trade Commission.
A bankruptcy filing can remain on your credit report for up to 10 years. Creditors can gauge whether you are a good risk to do business with by how well you handle your finances post-bankruptcy. It can take years of responsible spending habits to nurse your credit profile back to good health. Do not get discouraged. Instead, stay focused on all of the benefits you will reap when you regain your financial footing.

Andrew Housser is a co-founder and CEO of Bills.com, a free one-stop online portal where consumers can educate themselves about personal finance issues and compare financial products and services. He also is co-CEO of Freedom Financial Network, LLC providing comprehensive consumer credit advocacy and debt relief services. Housser holds a Master of Business Administration degree from Stanford University and Bachelor of Arts degree from Dartmouth College.